The global first Micro LED roll transfer process technology is accelerating commercialization. Korea researcher's said, they are commercializing the world's first Micro LED roll transfer process technology, this technology can significantly improve the production efficiency of Micro LED displays. And established the WTS Micro tech research institute.
The research team said, via established the research company, further improving the Micro LED Roll Transfer technology which can be applied to products, also can process the mass production verification. Company will go all out to mass-produce for smart PADs with high quality picture at an early date.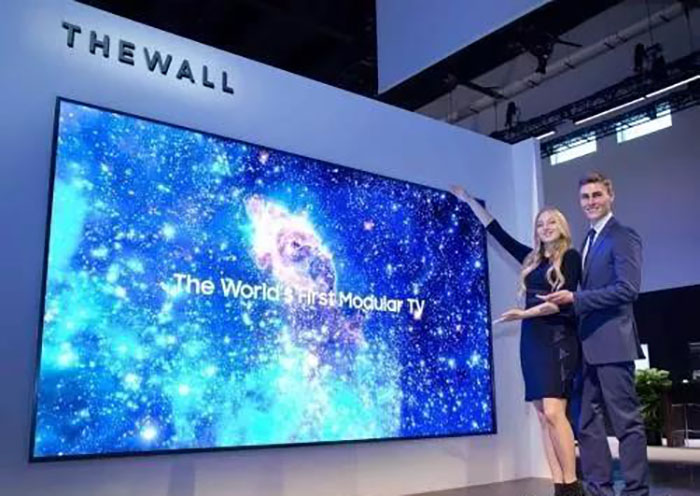 Micro LED is a panel composed of Micro LEDs arranged with independent single crystal inorganic pixels, more advantages than OLED in response speed and luminous efficiency. Due to excellent luminous efficiency, lower power consumption and superior durability. Less restrictions on the substrate, can be made on stretchable rubber or transparent plastic material.
Micro LED roll transfer technology is a method of transferring MicroLED devices to a temporary substrate by using a roller, placing it in the desired position on the flexible circuit board for manufacturing panel. This is similar to the process of printing with roller ink.
Be aware of, the research team used this massive transfer technology to successfully develop 4-inch Micro LED panel production in July 2017, however, when it's used in mass production which limited by the small transfer area.
But this time researched the Meta structure, and apply this to the Roll Transfer process, significantly improved the yield and area of huge transfer, compared with the previous technology, the mass production performance has increased by 100-1000times.
At present, the research group is production commercial for this technology, mass production technology evaluation with multiple smart PAD manufacturers, and through the establishment of a research institute, the company plans to develop a Micro LED Roll Transfer device that can produce about 10 inches of Smart PAD panels, and build a trial production line.
Commercialization of mass production technology is considered to lay the foundation for occupying the future display market. According to market research company data showed, Micro LED market is expected to grow from $250 million in 2017 to $19.9 billion in 2025, annual average growth rate is 54.7%.