JFC Industrial Co.,Ltd

JFCVision is factory specialized in capacitive touch screen displays production, development and marketing for more than 10 years, from 10.1inch to 65inch, mainly covering Kiosk and digital signage LCD displays, for indoors and outdoors, with warranty period from 12months to 36months.
Our factory has 20000m2 100000-class dust-free workshop with ISO9001 and ISO14001 standard, in hi-tech industrial park in Yichuan City, Sichuan Province.
We have 8 engineers with more than 10 years of touch LCD display design experience, 6 QC workers with 8 years to strictly control quality from incoming material, production, to outgoing and packing, average working ages of the workers at production workshop is 5 years, and automatic machines and production line are less than 2 years.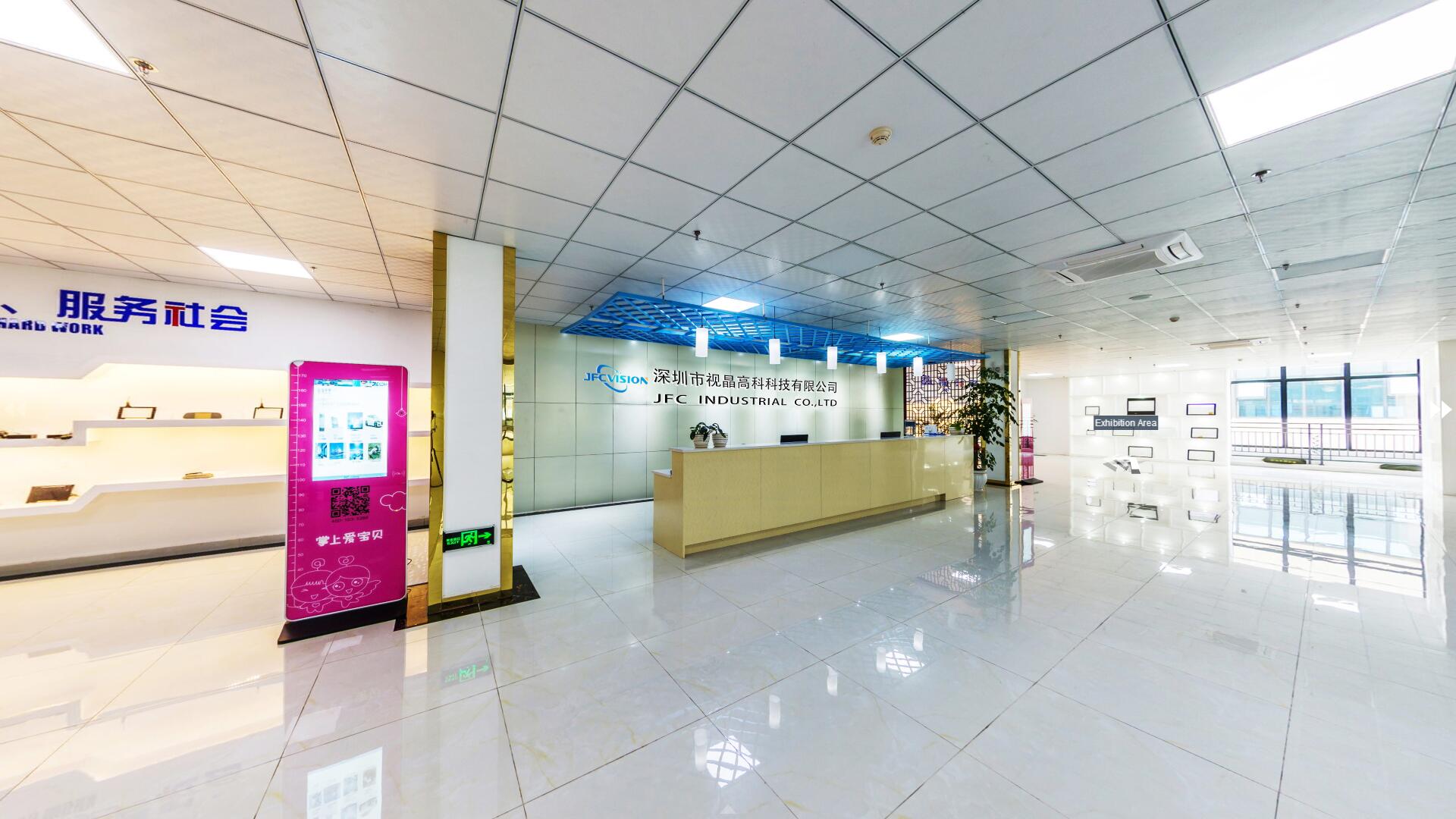 JFCVision Developing History:
In 2002, JFCVision was founded in Shenzhen, focused upon production of KTV displayers, with sales No.1 in Asian for more than 5 years.
In 2008, JFCVision expanded business scope to touch LCD Panels.
In 2010, JFCVision was focused upon developing and marketing capacitive touch LCD screens.
In 2011, JFCVision founded a factory of capacitive touch screen in Shenzhen.
In 2013, JFCVision expanded a workshop of optical bonding.
In 2016, JFCVision founded a new factory in Yichuan Hi-tech industrial park, Sichuan Province, with 20000m2 dust-free workshop and automatic production line. All of capacitive touch screen production have moved to the new factory.