Capacitive Touch Screen And LCD Display Solutions
1. Capacitive Touch Screen Solution
JFCVision focused to supply touch screen solution and drawing for free, based on customers' requirements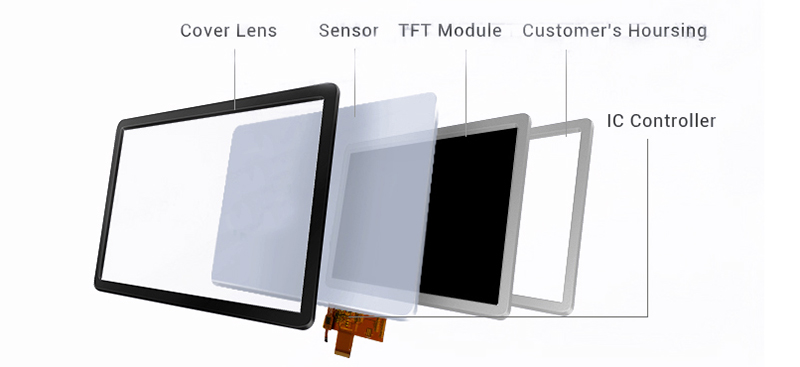 Adhesive types of LCD Panel and Touch
Air Bonding and Full Optical Bonding Technology

Cover Lens Customization
1. The thickness and hardness of the cover lens can be customized according to customer requirements.
2. Silk Printing: color can be customized;Active Area is transparent; high temperature resistant ink (high temperature resistant, anti-UV)
3. Surface Treatments:
AG(Anti-glare):

Improve display effect:

1.Can reduce the interference of ambient light,

2.improve viewing angle and brightness of the display

3.Reduce the reflection of the screen

4.Coating technology making display panels easy on the eye by controlling light reflection

AR (Anti-reflection):

1.Reduce the reflection and increase transmission on a surface compared to the same surface in a blank state.

2.Make the image clear, the color is more beautiful, saturated

AF(Anti-fingerprint):

1.Surface coated with anti-fingerprint oil

2.The anti-fingerprint effect means that fingerprints on the surface become very slightly.

3.Water, oil, and other liquids are difficult to adhere to the surface.

Application: touch monitor in resturant, outdoor touch display, ATM, POS system, etc.
Touch Solution
1. Touch IC Solution

EETI
ILI
LG
EETI, commercial and industrial grade are included, mostly be used for industry
is divided into commercial grade and industrial grade
industrial grade capacitive touch is mainly using EETI

ILI suitable for consumer touch display and general commercial touch display

LG suitable for general commercial touch screen display
2. Touch sensor customization
Customized touch sensor for customers according to screen and touch IC
3. OS: Operating System
WINDOWS, ANDROID, LINUX
Touch feature
10 point capacitive touch, touch in water , support for glove and pen touch
Touch screen monitor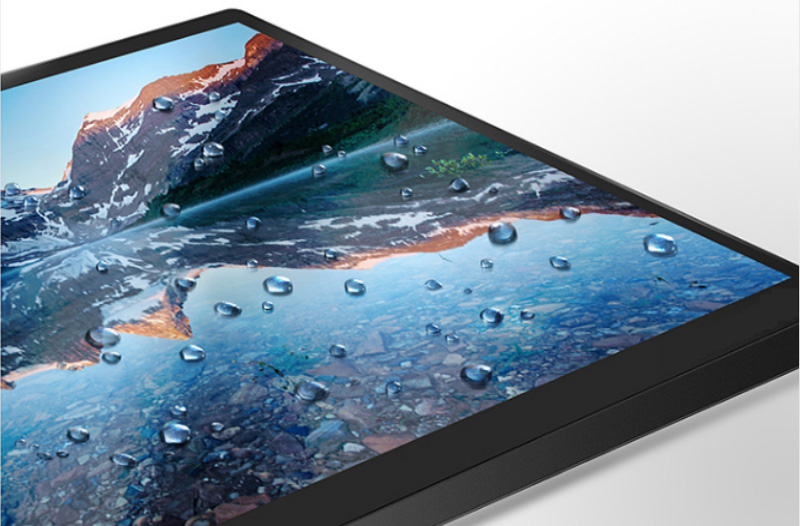 2. High brightness LCD Panel Customize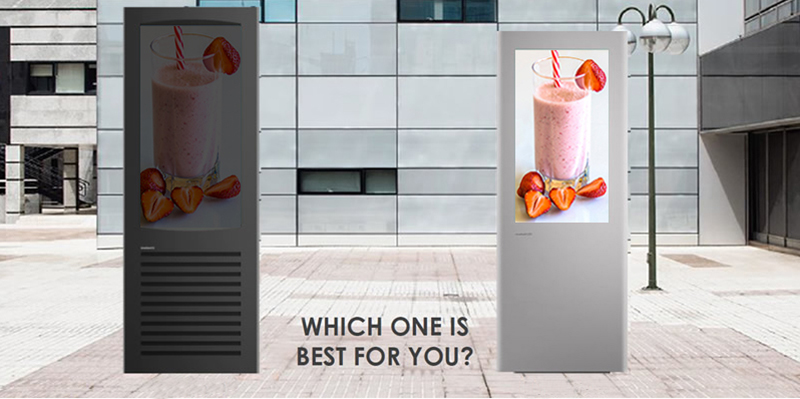 Product Line
Now has 21.5 inch ~ 86 inch, FHD and 4K, 1000 ~ 3000nit LCD Panel
Can be customized and developed based on customers requirement
Product performance advantage
High brightness,low power consumption and low operating temperature. Under the same brightness, the power consumption is nearly 5% lower than the products in the same industry, and the operating temperature is 7% -10% lower. High resolution and contrast
Raw material
Imported brand backlight, high brightness, low power consumption;
The glass is LG, Samsung, AUO outdoor industrial control grade open-cell, high light transmittance, high contrast, show color bright and natural under highlight.
The polarizing film is imported from the original 3M brand
Technical
The backlight solution was designed by the original AUO engineering director, high and low temperature testing after proofing, temperature rise monitoring test (continued), Backlight Aging Test, repeat test up to 480 hours, all tests are normal before mass production.

Production and Quality Management
Our company is responsible for backlight design, raw material purchase,in KONKA module production factory dust-free workshop Production, testing and packaging. Fully automated machine arm factory line"
Outdoor highlight display mature product technical support
waterproof, heat dissipation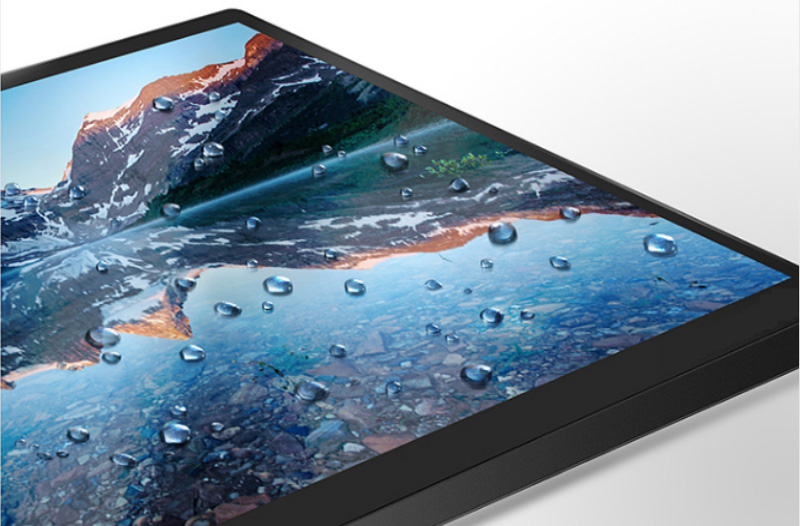 3. Original LCD Panel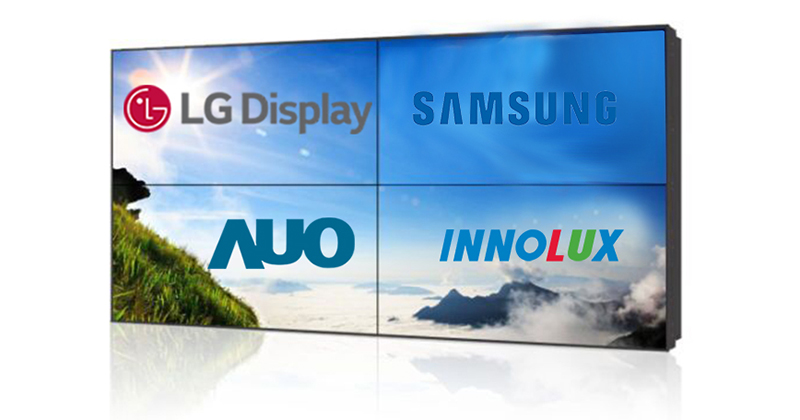 Brand
LG, SAMSUNG, AUO, INNOLUX, BOE,10.1inch to 98inch, focus on commercial, industrial control, transportation, entertainment and other displays
Quality
only do original and brand new, factory package A grade, 12 months to 36 months warranty
QC Team:6 QC personnel, average LCD screen experience of more than 5 years, focus on QC inspection of LCD screen inbound and outbound.
QC inspection standard
Original and brand new package, full carton or full pallet shipment.
The original packaging has been opened, full testing based on A grade standard
Stock
More than 100 models with long-term stable stock, the fastest delivery is up to 1 day
Warehouse: HongKong, Shenzhen bonded warehouse, ShenZhen common warehouse, all have stock.
Hong Kong warehouse and Shenzhen bonded warehouse are duty free area, with the advantage of tax-free price.
MOQ
No MOQ requirement, 1pc can be shipped out.
Packaging
Material
original factory and carton with full pallet, wooden box for shipping, tightly wrapped waterproof membrane. Ensure the safety of the transportation process, and the damage rate during transportation is less than 0.1%
Dimension
for non full carton shipping qty, under the premise of ensuring the safety of transportation, we cut down the size of packaging to help customers save international shipping costs as much as possible.
Technical service advantage
Boss focus on LCD technology development for 19 years, has very rich LCD technology and industry experience;
7 engineers with an average of more than 5 years of technology development experience in the LCD industry;
Provide professional technical services and suggestions for customer projects in structural design, electronic design, and LCD model selection, market trend analysis.