BOE IoT solution unveiled at Beijing Daxing International Airport
On September 25, Beijing Daxing International Airport was officially opened to become the world's largest airport.
BOE intelligent navigation, transparent display, and other IoT solutions unveiled at Daxing International Airport, bringing a more efficient and convenient travel experience.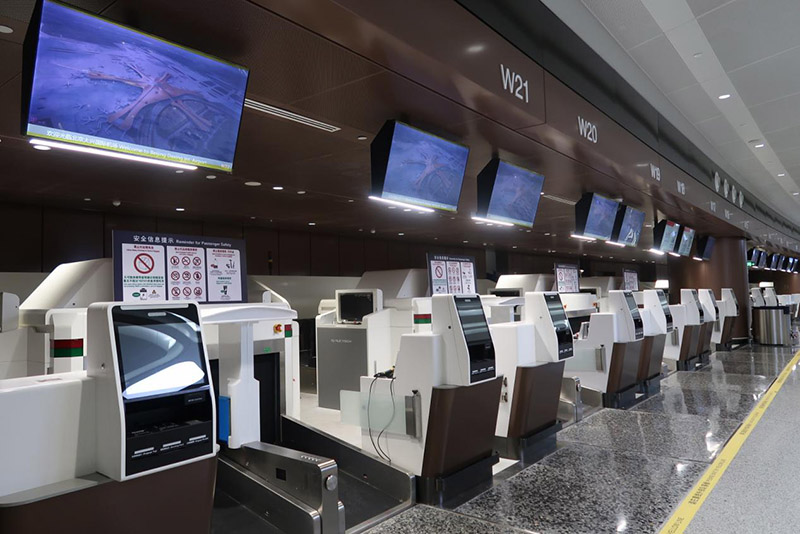 Navigation display often has more stringent requirements in the commercial display field, BOE provides intelligent navigation solutions for Daxing International Airport,
with delicate and clear display effect, have the feature of high brightness and high stability, can accurate adapt to various information distribution software, 24/7 uninterrupted, real-time updated passenger service information,
passengers can clearly view travel information without having to get close such as flight schedule, time, location, and flight number,
meanwhile, It is also convenient for airport staff in the terminal building to provide efficient transportation services and finish production scheduling based on flight information.
In terminal building, the subtleties can experience the wisdom and caring brought by technology.
Such as the squeezed orange juice drinking device set up in the leisure area,adopt the transparent display solution provided by BOE.
The 46-inch transparent display window can display the entire process of orange juice production during the juice waiting process, make consumption more transparent and users more secure.
Meanwhile,intelligent interactive system integrated on the transparent screen that identifies the user's gender, age information etc, accurately promotes advertising, video, and in the case of high transparency, it still maintains a delicate and clear display effect, making the waiting time more fulfilling and interesting.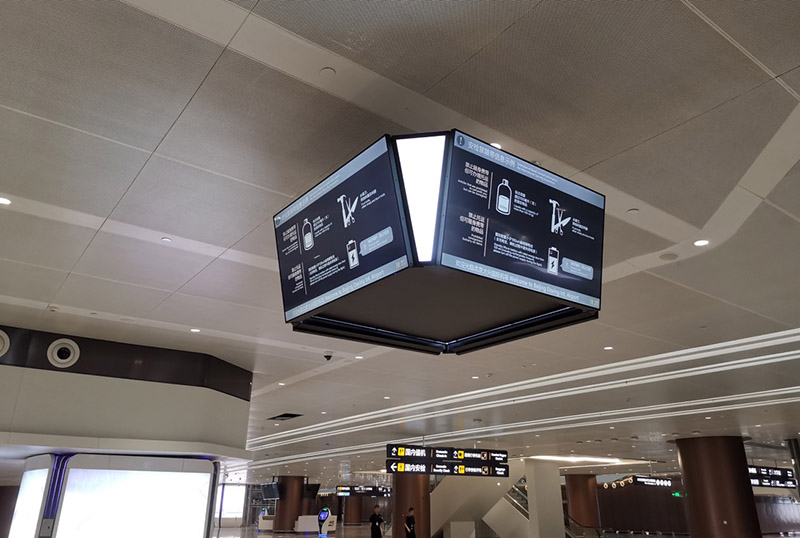 In the field of commercial display, BOE launches large size splicing display system based on display capability, AI digital signage, electronic label, electronic whiteboard, strip screen, and cloud screen information system, a series of commercial innovation application solutions such as behavior trajectory tracking system.
It has been applied to Beijing New Landmark China Zun, Xiong'an Citizen Service Center, China Science and Technology Museum and other key projects. In smart retail, smart finance, smart transportation, etc.
more than 17,000 retail outlets in global more than 61 countries and more than 600 domestic banking outlets, more than 80% of high-speed rail lines in domestic and many subway lines at domestic and abroad, can enjoy the high quality commercial display service brought by BOE for consumers.