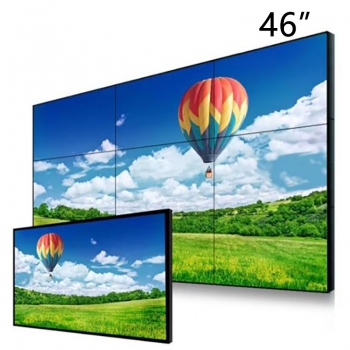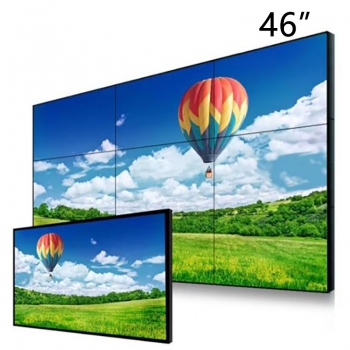 Samsung 46 inch 3.9 mm Seam 700 nit Video Wall Manufacturers - LTI460HN12
Product Specification:
Model :

LTI460HN12

Size :

46 inch

Resolution :

1920*1080

Brightness :

700 cd/m2 (Typ.)

Application :

LCD Video Wall
Inquiry
GENERAL DESCRIPTION
DESCRIPTION
LTI460HN12-V(0) is a color active matrix liquid crystal display(LCD) that uses amorphous silicon TFT(Thin FilmTransistor) as switching components.
LCD video wall is composed of a TFT LCD panel, a driver circuit, and a back-light unit.
This 46.0" LCD video wall has a resolution of 1,920 x 1,080 pixels(16:9) can display up to 16.7 Million colorswith the wide viewing angle of 89 or higher in all directions.

FEATURES
Ultra Narrow Bezel(Black Top Chassis)

RoHS compliance(Pb-free)

FHD(1,920X1,080) resolution(16:9) EunducapeyPoktalSVA(Super Vertical Align) modeHigh Tni(85C) Liquid Crystal

High speed response Screen High contrast ratio, High aperture ratio with the wide color gamutWide viewing angle(t1789)

Landscape 1 Portrait type compatible Landscape

LVDS(Low Voltage Differential Signaling) Interface(2pixel/clock PortraitDE(Data Enable) mode

Direct LED(Light Emitting Diode) Backlight

Low power consumption co

Black Mura Improvement Technology

APPLICATIONS
LCD video wall for Digital Information Display(DID)
if the intent to use this product is for other purpose, please contact us
Specifications
Part Number:
LTI460HN12
Lamp Type:
SVA, Normally Black, Transmissive
Size:
46 inch
Signal Interface:
LVDS (2 ch, 8-bit) , Connector , 51 pins
Resolution:
1920(RGB)×1080 [FHD]
Surface:
Antiglare (Haze 44%)
Videowall Seam
3.9 mm

(active to active seam)

Storage Temp.:
0 ~ 50 °C
Brightness:
700 cd/m² (Typ.)
Operating Temp.:
-20 ~ 65 °C
Viewing Angle:
89/89/89/89
Weight:
11.0/12.0Kgs (Typ./Max.)
Frequency:
60Hz
Backlight
WLED , 50K hours , With LED Driver
Original Package
Total Weight
Approximately 144kg [With Pallet- Plastic]
Acceptance number of piling
Move 1Pallet, Stock - 2 Pallets
Carton size

1256mm(H) x 1136mm(V) x 723mm(Height) [Without Pallet Plastic]

1270mm(H) x 1150mm(V) x 889mm(Height) [With Pallet Plastic]

You Many Also Like?
| | | | | | |
| --- | --- | --- | --- | --- | --- |
| Panel Model | Panel Brand | Size | Videowall Seam | Resolution | Brightness |
| LTI460HN11 | Samsung | 46 | 3.9mm | 1920*1080 | 500nit |
| LTI460HN12 | Samsung | 46 | 3.9mm | 1920*1080 | 700nit |
| LTI460HN13 | Samsung | 46 | 2.0mm | 1920*1080 | 700nit |
| LTI460HN14 | Samsung | 46 | 1.9mm | 1920*1080 | 500nit |
| LTI550HN13 | Samsung | 55 | 3.7mm | 1920*1080 | 700nit |
| LTI550HN11 | Samsung | 55 | 3.9mm | 1920*1080 | 500nit |
| LTI550HN12 | Samsung | 55 | 3.9mm | 1920*1080 | 700nit |
| LTI550HN14 | Samsung | 55 | 1.9mm | 1920*1080 | 700nit |
| LTI550HN16 | Samsung | 55 | 1.9mm | 1920*1080 | 500nit |
| LTI650FN01 | Samsung | 65 | 4.1mm | 3840*2160 | 700nit |
For choose more suitable screen or more information about product please click to contact us!

Warehouse Overview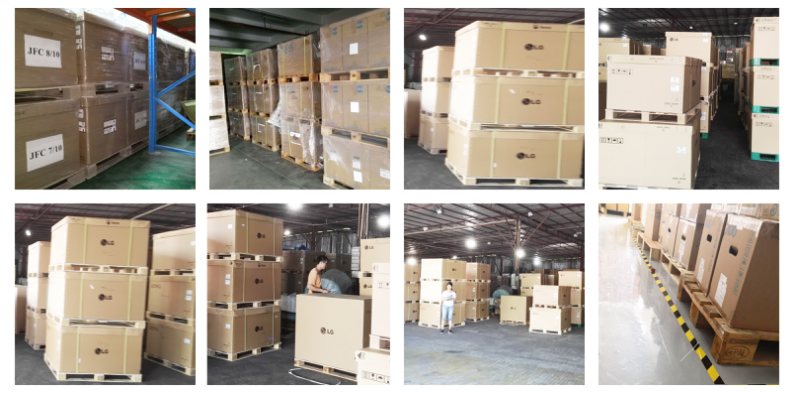 Why Choose Us?
1. Large Stock System:
We have our own warehouses in Shenzhen, and Hongkong, with comprehensive supplying network of LCD panels & open cells for LG, Samsung, AUO, CMO, and other brands.

2. Comprehensive Panel sources.
We have strong ability and system to seek for our customers the panels which have been end of production for a long time.

3. Professional acknowledgment of LCD panels industry to provide customers with effective advice.
We have been in original LCD panels industry for more than 10 years and know the main brands' LCD panel price system very well. What's more, we have our own engineer team to provide our customers guideline for choosing panels for their new projects.
4. During the warranty, if panels' electronic functions problems occur, customers provide the photos to illustrate the panel's problem. Once our engineering department has confirmed it is the original factory's electronic problem, we will take back the panels with problem and replace it with new panels. All freight will be taken by us.
Warranty
1. All panels' grade is promised strictly same as original factory's IIS standard.
2. All brand-new Panels' electronic functions are guaranteed during warranty period of 1 year beginning with the invoice date.
3. We can do OEM of the High Brightness LCD module as required.
FAQ

Q1: Any discount?
A1: We will try our best to provide you the competitive price and good service.

Q2: Are you a manufacturer?
A2: Yes, we are a manufacturer of capacitive touch screen.

Q3: What about the warranty of the products?
A3: 12months after delivery. During the warranty, if panel's original factory problems occur, we will take back the panels with problem and replace it with new panels.
All freight will be taken by us.

Q4: What about the payment terms?
A4: T/T, Paypal, or Western Union

Q5: Can you accept OEM or ODM orders?
A5: Yes, we are a touch screen manufacturer, with professional structural,
QC and technical engineers provide OEM or ODM service.

Q6: How to ensure the safety of the screen in transportation?
A6: In order to keep screen in safe, plywood wooden box will be used to pack
the TFT LCD Display Module.

Q7: If I need customized capacitive touch screen, what can you do for me?
A7: Confirm your requirements (size, resolution, brightness, application, operation
environment), after information confirmed → design drawing → produce sample → sample
test, QC report → prepare instruction manual → ship.
Contact us
Honored to have your inquiry. We will reply you within 1 day. Your detailed information for requirement and application helpus to make a best quotation and engineer solution.