1. Capacitive touch screens have higher reliability.
2. There is no need for calibration.
3. The sensitivity is much higher.
4. Multi-touch capacitive touchscreens support multiple touch technology.
5. Durability, resistance to water, dust and dirt ingress, high transparency (> 90%), and high visibility and readability even in high brightness situations.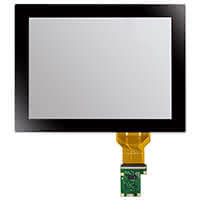 If capacitive touch panels having been damaged, cracked or chipped, still can continue to function.
These monitors, equipped with capacitive touch panels, are resistant to many types of damage, show high performance even under extreme conditions.
Capacitive touch screens have a wide range of applications in industries where touch devices are highly demanding.