In June of this year, Japan's Commercial Display Exhibition (Digital Signage Japan 2019) was held in Chiba, Japan as scheduled. BOE demonstrated 8K ultra-high-definition live broadcast, mirror display, and IoT terminal and system solutions. In a vibrant and creative way, visitors can experience new commercial display innovation applications.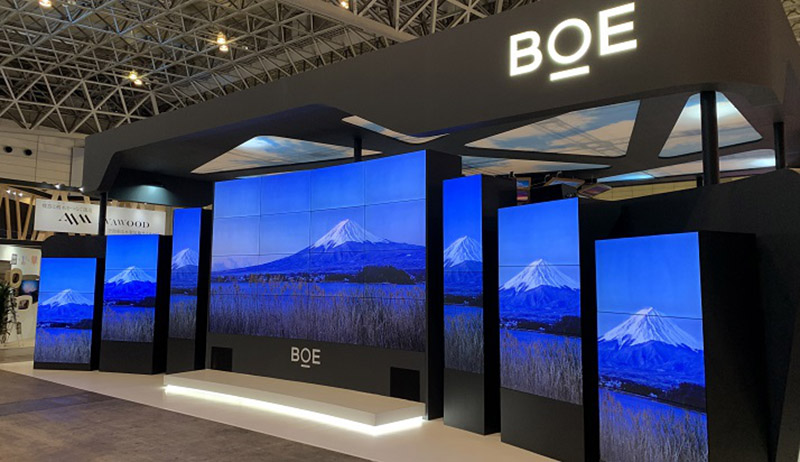 In recent years, BOE has continued to promote the development of 8K industry chain from the aspects of content production, decoding, transmission, playback and display. By building 8K image service cloud platform, BOE 8K decoding player and BOE 8K display terminal to form 8K system solution, users can enjoy high-quality 8K ultra high definition video.
At the exhibition, BOE took pictures of the scene through 8K cameras and realized 8K video live broadcast and 8K VOD video on demand in multiple locations in the normal network environment. At the same time, from Chiba, Japan to Beijing, China, more than 2,000 kilometers for remote live broadcast, in the BOE (Beijing Oriental) Beijing headquarters to watch the show in real time, allowing viewers to experience the immersive feeling brought by 8K.
At the exhibition site, the Viewtopia IoT terminal brought by BOE attracted many visitors to stop the experience. With the BOE cloud platform and APP. With the BOE cloud platform and APP, visitors can not only enjoy and purchase hundreds of ultra-high-definition video images produced by BOE
You can shop on the e-commerce platform, and you can record short videos on-site for two-way interaction. The vivid and interesting display form allows the visitors to sigh the changes brought by the innovation display to people's lives.
With the arrival of the 5G era, 8K will accelerate the pace of popularization. BOE is providing innovative solutions in more IoT segments, enabling global users to experience the touch and enjoyment of Ultra HD.