India InfoComm 2019: BOE Commercial Solutions Bring Smart New Life
On September 18th, the InfoComm India 2019 opened in Mumbai. BOE on-site bring IoT (Internet of things) commercial solutions, let visitors feel the new intelligent and digital shopping experience.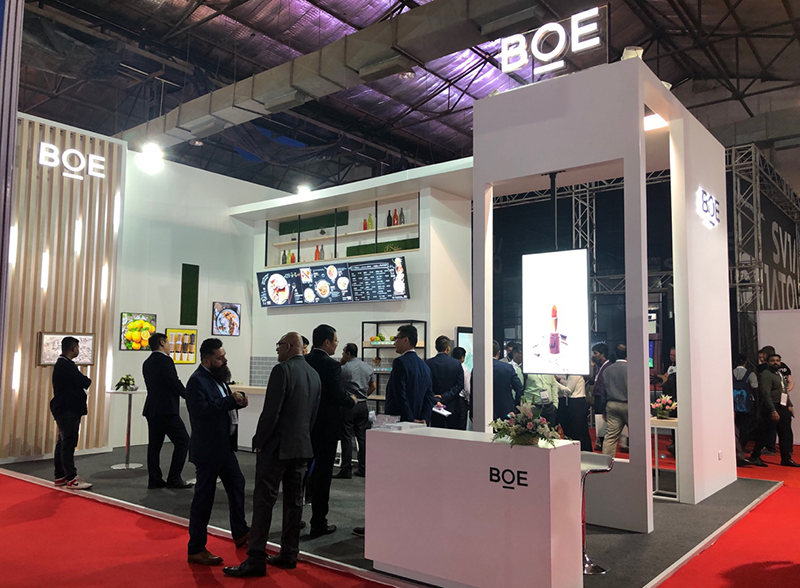 Entering BOE's "Net Red" coffee shop, the deeply integrated intelligent retail model of online service and offline experience has attracted many visitors to stop and experience.
BOE adopts variety of digital signage and splicing screens with only 0.99mm seams to replace traditional posters, display all kinds of "HOT" product information and promotion in the store to visitors in digital form, significantly promote the interactive experience.
Independently developed cloud screen information system by BOE, digital signage can also intelligently sense user needs, make shopping and payment safer and more convenient, meanwhile, merchants can also obtain store traffic analysis、accurate identification of big data, remote control, etc, achieve more convenient and relax intelligent management.
Except to bring convenience to consumers and merchants, Such innovative application solutions are also the "face value" of various application scenarios.BOE 33-inch square
screen, 23-inch shelf strip screen with novel shapes innovative products, not only correspond with the various decorative styles but also interacts with digital signage, Wide application space in commercial areas such as superstore, finance, transportation, education, conferences, etc.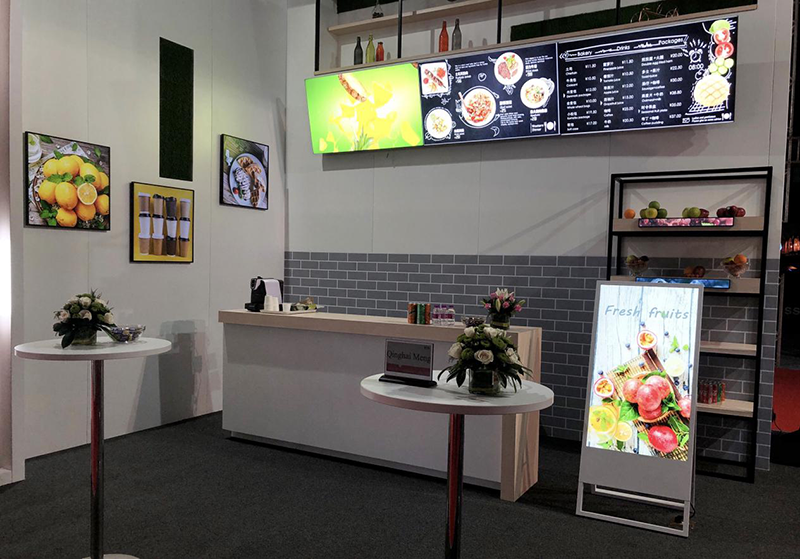 As an international IoT(Internet of things) company, BOE product technology, and service system has covered major countries and regions in the world such as Europe, America, Asia and Africa. In India, BOE is accelerating the cooperation with international and local famous companies,providing IoT(Internet of things) commercial solutions in smart transportation, smart city, security monitoring, smart retail and other fields, bringing new experiences to more users.