Outdoor touch screens display information clearly even in the sun.
JFCVISION's ultra-high-brightness touch screen, over 2000 nit, provides bright and vivid video outdoors.
JFCVISION's high-endurance outdoor touch screens can be used in a variety of applications, such as outdoor ticket machines, or for industrial touch screen.
The surface-treated outdoor touch screen enables the touch display to have a clearer display outdoors.
Surface treatment with anti-reflective surface treatment reduces outdoor solar reflection and provides vibrant colors outdoors.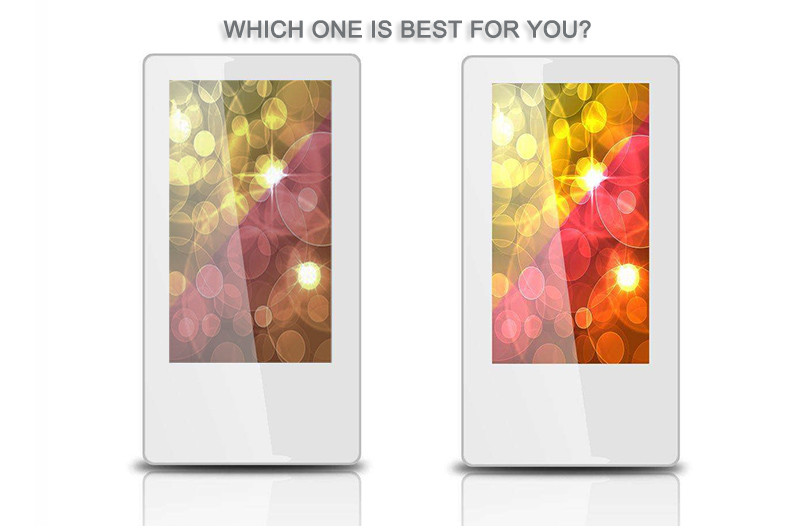 What kinds of surface treatments are there?
There are three surface treatments: AG (anti-glare), AR (anti-reflection), and AF (anti-fingerprint).
After the AG treatment, a large amount of incident light is converted into diffused light by the scattering effect of the rough surface.
After AF processing, you can prevent scratching the screen and prevent fingerprints.
After AR treatment, it can prevent reflection and be visible in the sun. AR-GLASS is also known as reinforced transmission glass.
The reflectance is less than 1% and the transmittance is higher, reaching 99%.

Nowadays, the outdoor touch display has been widely used in various fields such as commercial and industrial. It is a very convenient marketing and operation tool.
If your company is looking for an outdoor touch screen, you can contact JFCVISION (E-mail: info@jfcvision.com), we can recommend the most suitable outdoor touch screen based on the parameter information you provide.