6 Key Points To Pay Attention To When Buying A Video Wall
How can I find the most appropriate seamless visual experience for your audience and goals?
The following content will be analyzed for everyone. What should you pay attention to when purchasing an LCD video wall display?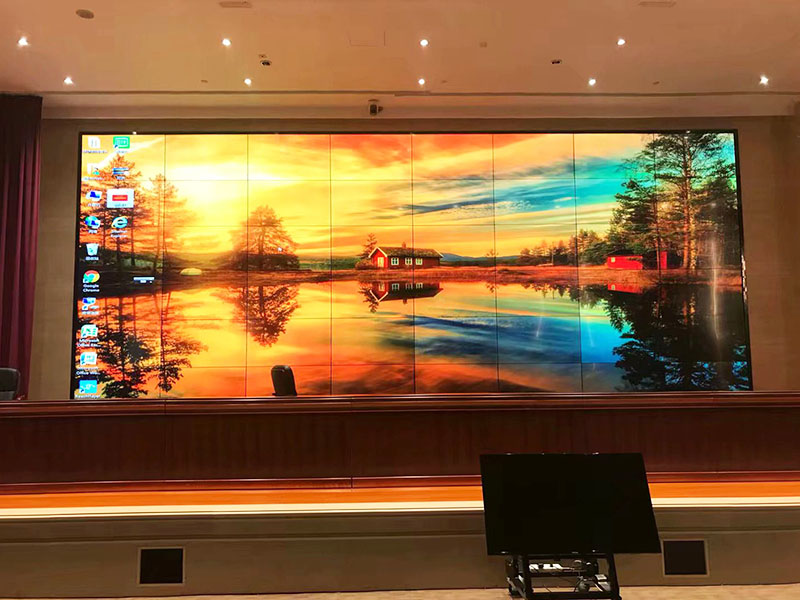 LCD Panel Size
Before purchasing an LCD video wall, you must determine the proportion of LCD Panel you need. The answer will greatly affect which LCD video wall you choose.
Your decision depends on how and where the LCD video wall is used. This will also depend on your available space.
You should also consider what will be displayed on the LCD panel and the appearance of the original image size at different LCD panel sizes.
A combination of all of these factors will help you determine the size of the LCD panel you need.
Panel Quality And Visual Performance
It's reasonable to assume that if you need an LCD video wall, you'll need a high-quality, high-performance LCD video wall. Everyone knows that we want our LCD video wall to look good, but what does it actually mean?
You need to find high-resolution, high-definition LCD panels with a contrast ratio of 3,000 or higher, a wide color gamut and high brightness.
Higher contrast is especially important if you want viewers of the video wall to view details such as shadows, dark backgrounds, and beautiful text. This is especially important if your video wall is exposed to bright ambient light, because in this case, the lack of contrast is more noticeable, and the inability to display dark black will cause the image to appear washed away.
Bezel size
The bezel is the edge of each LCD panel and can be thought of as a black line or a gap between the LCD panels. The smaller these sizes, the less likely the image will be destroyed.
The smallest bezel size reduces visual interference caused by black grid lines in large video wall images, thereby mitigating potential display issues such as aesthetics and actual usage.
Environment And Temperature Suitability
The performance of video walls can be affected by environmental factors such as light, heat, moisture and air quality. Efficient and durable video walls must be able to withstand prolonged use, high temperatures, environmental dust, and moisture wherever they are used.
Make sure you have evaluated the influencing factors in the video wall installation site, so you will know which additional environmental protection features may be necessary.
For example, ambient light can affect the natural contrast of the display. In high ambient light, your display requires a high contrast (at least 3000:1) and anti-glare solution to minimize direct reflection of nearby light. High contrast maintains the vividness of the image, and darker black appears even in direct sunlight.
Budget
LCD video walls are a cost-effective way to deploy large-scale digital display solutions.
In the long run, high-quality video wall investments can save you money, even if the upfront costs are slightly higher. But be careful not to fall because of attractive prices. Low-quality video wall installations bring future maintenance and replacement costs that easily exceed any initial cost savings.
Reliability And Assurance
In order to take full advantage of the video wall, you need a monitor that is specifically tailored for 24/7 use. We also recommend that you purchase from a manufacturer that offers a minimum of one year warranty.
The LCD panels supplied by JFCVision are from the world's major manufacturers such as: LG, SAMSUNG, AUO, Innolux, BOE and other brands, brand new original packaging A grade, 12-36 months warranty, you can rest assured to order