As we all know, LG is the global Largest LCD Panel Manufacturers, leading the LCD industry.
The commercial LG LCD video wall is the best visual solution for many shopping malls, airports, stations and more.
Ultra-narrow 3.5mm border, high brightness for clear and vivid content.
LG LCD Video Wall's attractive and highly functional design, even under bright lighting
Provide the best display solution in a variety of business environments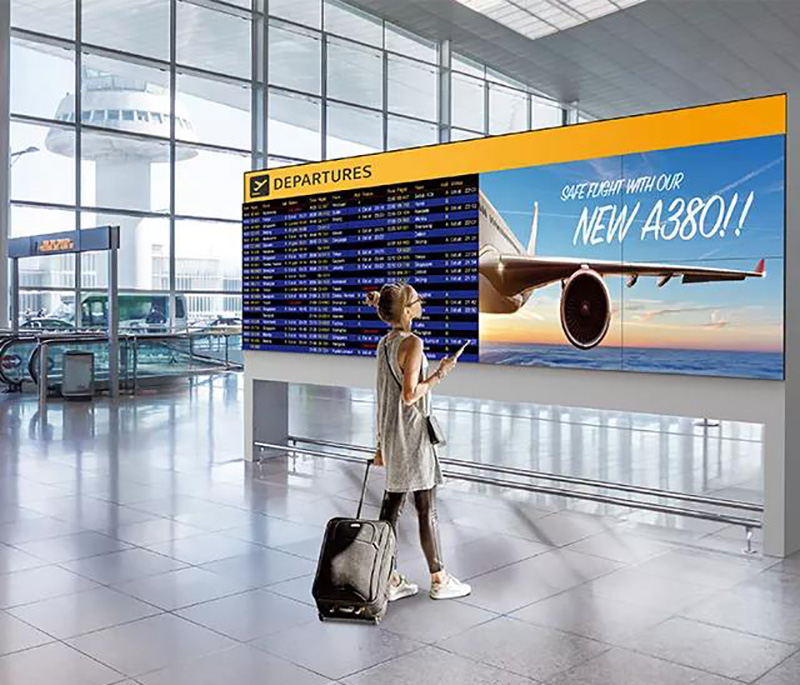 Large Screen With Ultra-Narrow Bezel
The ultra-narrow bezel of the LG LCD Video Wall creates a visually stunning digital display wall that effectively delivers dynamic content that draws the attention of passers-by.
Image spacing is reduced
The LG LCD panel includes an image improvement algorithm that reduces the image gap between tiled displays when playing video. Objects located on the border of the border are adjusted for a seamless viewing experience.
Higher Viewing Angle
The position of the large LCD panel is usually higher than that of the human eye, which makes the image quality of the video wall uniform. The LG LCD Video Wall's viewing angle is large enough to display vivid colors on the screen without distortion.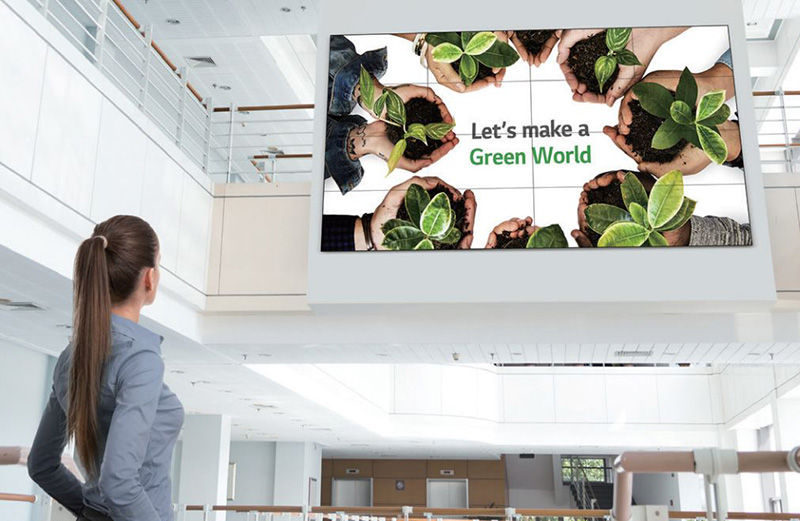 Wider Viewing Angle
As we all know, LG IPS LCD panel technology can better control the LCD and can watch the screen from almost any angle. Because of this, LG LCD Video Wall is able to attract more viewers with realistic colors, regardless of their viewing position.