Car Display or Become The Most Beneficial Industry In The Automotive Industry Chain
Looking at the development direction of the automotive industry,motorization and intelligence have become an unstoppable industry trend, this will push the car display benefit from automotive industry turning point's coming, furthermore, probably the most resilient upstream industry in the automotive industry chain.
Accelerated commercial use of 5G networks and undoubtedly push the mature landing of autonomous driving and will redefine the purpose of automobiles.
In March of this year, Minister of Industry and Information said that self-driving vehicles may be the earliest application of 5G technology.
Under the 5G era, the car will evolve from "four wheels + four sofas" to "four wheels + one mobile phone",from traditional mobility tools transfer to the third space where people connect homes and offices, with both office and entertainment attributes.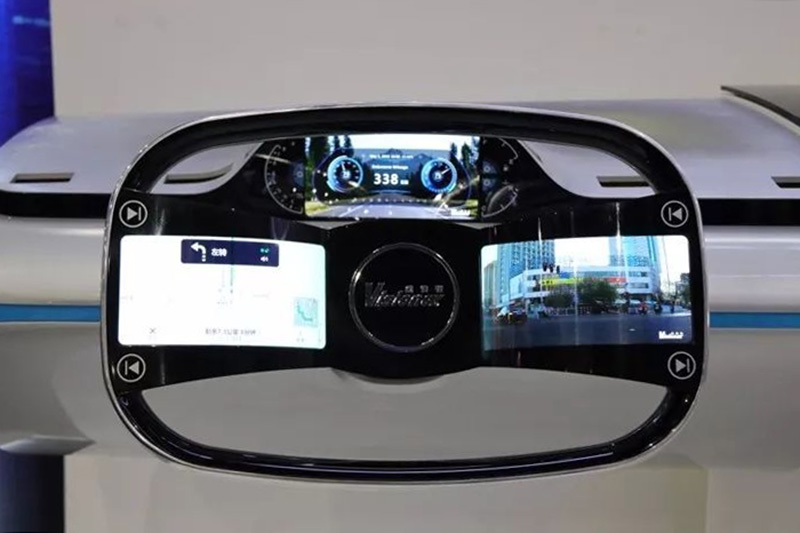 Functional changes will greatly push the application of car screens. Along with people and vehicles interact, in-car entertainment and needs will continue to promote, the original car screen will become bigger, there will put more screens in the place which don't have screen before, flexible screen, curved screen, heterogeneous screens, and transparent screens will appear,can bring more imaginary space for in-car design, provide higher sense of technology for User.
Therefore, car transparent A-pillar, car center control, virtual rearview mirrors of in car body facilities innovation, will form car innovation value selling point.
At present, high-end brand cars and new energy cars are becoming pioneers in OLED car display application. Public information showed, in the first half of 2020, Benz will take the lead in adopting flexible OLED display in some E-class models launched, also plans to adopt OLED display on the dashboard and backseat display screen in several car models.
In April of this year, Hezhong Automobile takes the lead in worldwide in mass production of transparent A-pillars, packing the car's A-pillars screens via using Visionox OLED flexible screen, solve the pain points of driving blind spots that have plagued drivers for many years. According to information, the Hezhong car will be officially launched at the end of this year.
OLED panel has the advantages of low power consumption, ultra-thin, ultra-light, fast response speed, etc,provides a safer visual solution for the driver on the car display, It's non-fragile feature also improve vehicle reliability.
Meanwhile, high-quality, curlable, transparent and various design possibilities will further expand OLED panel applications.
Industry analysts said, along with the 5G communication, the continuous development of technologies such as driverless, the automotive panel market will grow rapidly and become the new blue ocean of the OLED panel industry.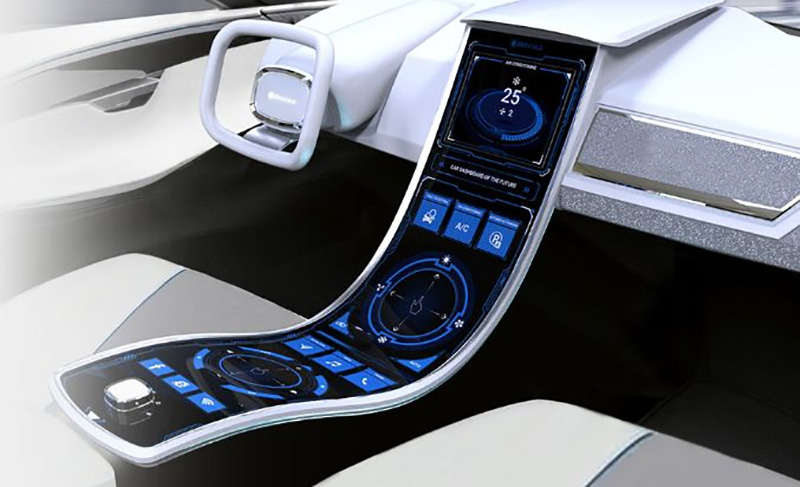 Car Display Brings OLED Huge Quality Incremental Space
According to information, many OLED panel manufacturers are actively deploying the field of vehicle display. On the exhibition of UDE 2019 which hold in recently, Visionox exhibited the AMOLED flexible screen concept for automotive applications——infinite, utilizing the flexible feature of AMOLED, gluing the screen on the car roof.
This design can fully meet the leisure and office needs for users when driving autonomous. Meanwhile, Visionox also stocks flexible AMOLED interactive display technology, future application will be more convenient to operate for user in the car display.
Recently, BOE and Yanfeng Automobile reached cooperation, Promote together the market-oriented application of OLED vehicle display products. Also, message showed,
LGD has signed an OLED supply agreement with Toyota, Volkswagen and GM.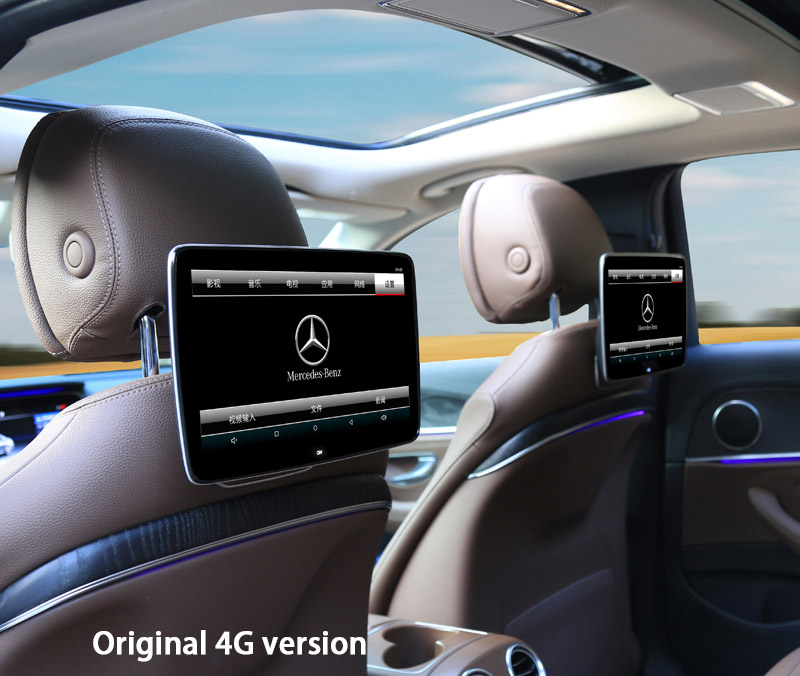 However,car flexible display still in infancy at present, but the outlook can be expected, future is similar to Visionox and other technologies leading, panel companies with pre-arranged production lines will be more beneficial.