Smart China Expo of 2019: BOE Bring You To Experience The Wisdom Of Life
26th, Aug 2019 China International Intelligent Industry Expo opening in Chongqing, nearly a thousand companies from 28 countries and regions around the world showed advanced technology and innovative products.
BOE carry 8K UHD, BD Cell, flexible display innovative technology, and intelligent retail, digital art, Mobile health IoT solutions showed at the scene, let visitors feel the new experience that AIoT solutions bring to life.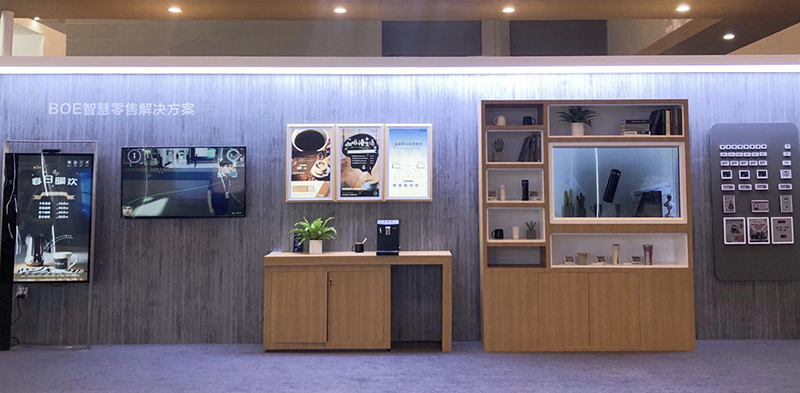 Nowadays, full of artistic atmosphere coffee shop become a place for many people to relax.
At the exhibition, BOE built an art coffee shop with artistic atmosphere by intelligent retail solutions, attracted many visitors to come.
At the gate of coffee shop, BOE AI digital signage can pass big data, artificial intelligence technology identifies and counts the customer hobbies, provide individuation shopping solutions for user.
Into the coffee shop, BOE intelligent retail Cabinet with RFID technology, intelligent identify the product information purchased by consumers,
automatically start the intelligent retail cabinet commodity inventory program for accurate settlement. Meanwhile,
RFID electronic label in intelligent retail cabinets can also realize real-time price changes of 1 second, not only let consumers feel the new experience brought by intelligent retail, It also allows retailers to manage more efficiently.
At the BOE booth, Visitors not only experience many high-tech innovative applications, also had a face to face communication with art.
Through the introduction of new display technology and artificial intelligence technology,BOE screen perfectly shows Da Vinci's paintings in digital form,let visitors feel the shocking immersive experience.
In the scene of exhibition, many visitors upload and share the Douyin small video which photograph in the scene on BOE screen, such full of fun and interactive way for visitors to feel the changes brought by innovative technologies.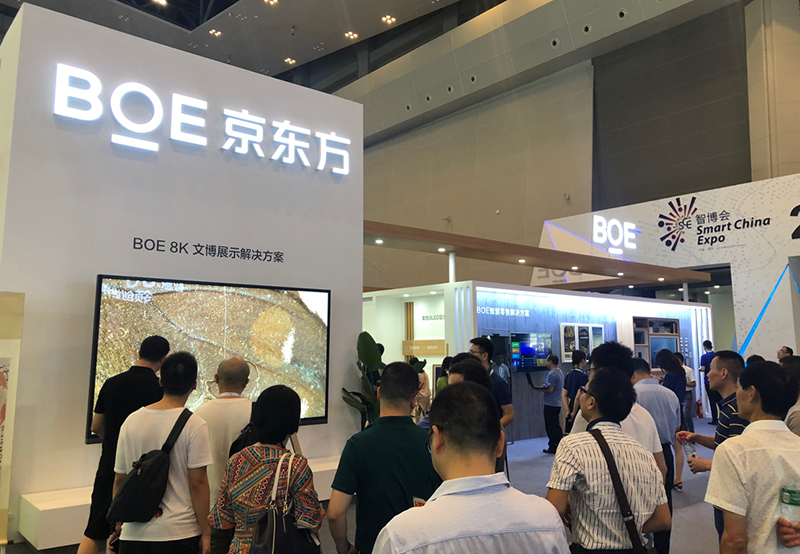 Except the coffee shop and art gallery, BOE intelligent health cabin also gathered high popularity.
In the scene of exhibition, many visitors have experienced the non-invasive multi-parameter detector that BOE can print test reports in real time,
12-lead dynamic ECG recorder for real-time monitoring of heart health at home, mobile health product of sleep instrument can detect various signs of sleep while the user is sleeping,
let peoples in life to know themselves physical condition anytime.
How intelligent can life be?
BOE provides the answer. These IoT innovation technologies and solutions, accelerating use in finance, transportation, business, education, home and medical fields, let people expect the beautiful life come faster.