According to Reuters reported, in response to the possible occur competition of this year, LGD has decided to invest 3 trillion Korean Won(about 2.6 billion US dollars) to promote the development of OLED production lines. The transformation of LG to OLED screens was due to the increasing competition in the LCD market.
In the large size LCD panel industry, Korean and Japanese manufacturers are experiencing fierce competition from Chinese companies such as BOE, Tianma, and Huaxing Optoelectronic, etc. The price of LCD panels plummeted, and the price of smart TVs was also cheap. LCD manufacturers suffered serious losses, they had to cut production capacity by 20-30% of Q3 quarter.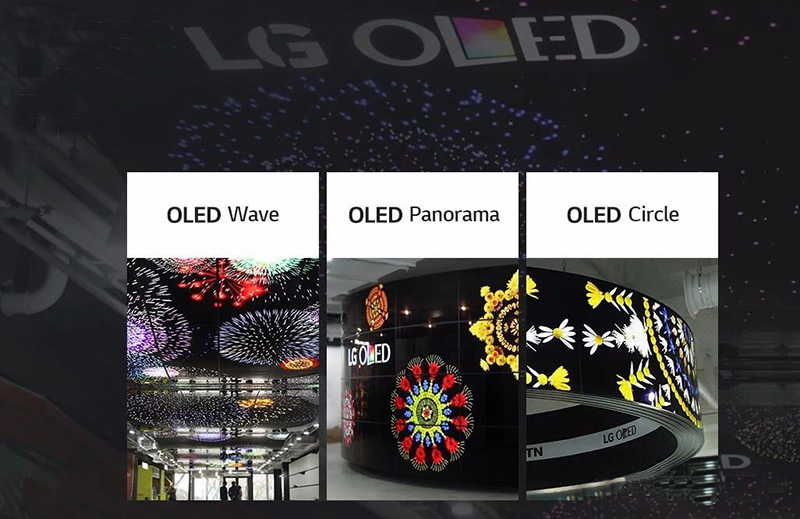 Except to reduce production and losses to avoid the competition of Chinese companies, move to higher-end OLED panels is inevitable. LG subordinate LG Display was barely kept the first LCD in Q1 quarter, obviously, they have increased the investment of OLED, Focus on shifting from the LCD panel.
Recently, LG Display announced that the Guangzhou 8.5-generation OLED panel's factory will begin trial production this month and will be fully mass-produced next month.
Except for the construction of a new Chinese factory, LG also announced that it will expand OLED factory in Korea with an investment of 3 trillion Korean won, about 2.6 billion US dollars. The production capacity of OLED panels above 65 inches in OLED factory at Paju, Korea will be increased to 45,000 pieces per month in the year of 2023, LG already invested 4.6 trillion Korean won in the factory.
Since the company invested heavily in OLED panels in the off-season of smartphones and other equipment demand, it is more difficult in 2019. The company said, will continue to expand the leading position in the OLED TV market. Recently, more and more Chinese manufacturers were joined the LCD panels field, which also makes LG display have to turn to OLED.
According to media reports, Guangzhou LG Display's OLED 8.5 generation will begin mass production in August. Reported that LG Display has a multi-mode glass stripping technology at present, panels can be cut into various size, maximize to reduce scrap parts and improving production.
About production, LG Display's large-size OLED panels will increase from 2.9 million units last year to 3.8 million units. At the same time, LG Display's sales focus on shifting from LCD panel to OLED panel.
LG Display expects that this year's OLED panels will account for more than 30% of total TV panel sales, among LG's OLED high-end TVs will occupy a high market share. Following the mass production of the Guangzhou, LG's market share will continue to expand.