POS systems have taken a very important position in the retail industry, and the advantages of POS systems are obvious compared to traditional manual calculations.
High-efficiency and high-quality POS systems are inseparable from high-quality TFT touch screens. The purchase of TFT touch screens is also a very important step.
We need to consider the brand, size, resolution, brightness, viewing angle, etc. when purchasing TFT touch screens.
Choosing a TFT touch screen for POS systems is not a very simple matter, but JFCVision only needs you to provide your needs.
Our professional technicians can provide you with professional and reliable TFT touch screen solutions to recommend the most suitable for you, and the price is very reasonable.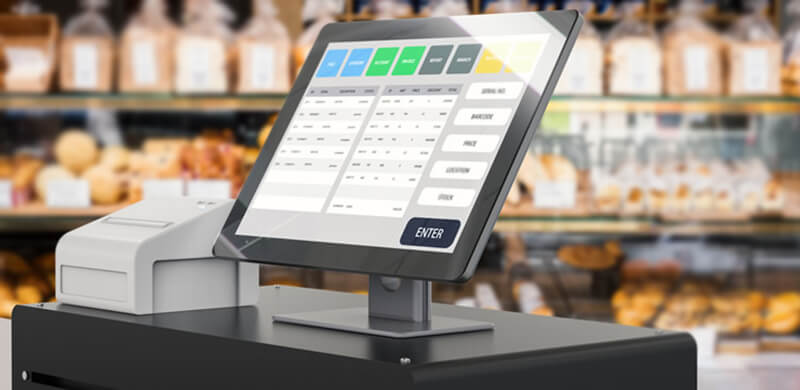 In January 2019, my colleague Larcey received an inquiry from a German customer. The customer needed a TFT touch screen for the POS system.
POS machines are used in chain pharmacies, with touch function,the size is between 18.6-23.8 inch and the resolution is 1920*1080,the screen surface is anti-glare and the touch is very sensitive.
According to the customer's request, our technicians recommended the BOE DV215FHM-NN0 screen for the customer.
Since this model does not have touch function, we need to customize the touch function according to the customer's needs. After the customer communicated with us in detail, we made a sample to the customer as required.

After the customer received the sample, she was very satisfied, so decided to purchase a large number of orders from us, a total of 260 touch screens.
The customer and the sales colleague confirmed by E-mail, and after signing the contract, the payment was paid very quickly.
Customers are very satisfied with our service. Our fast efficiency, TFT touch screen quality and price make them very satisfied, so we have established a good relationship.
Customers expect to purchase 350 JFC215CMYC-V6 TFT touch screen for POS systems in JFCVision in September this year.
This is a customer like a good friend and we look forward to a happy cooperation in the future.