On November 20th, the first World 5G Conference was held in Beijing, China, focusing on the 5G industry and showcase the most cutting-edge innovative technologies and solutions in related fields.
BOE debuted with ultra-high-definition display matrix, 8K + 5G broadcasting solution, AR / VR solution, digital art solution, etc., making people feel the ultimate visual experience and smart lifestyle brought by ultra-high definition and other IoT solutions.
At the exhibition site, BOE demonstrated the world's leading ultra-high-definition series products. The product matrix covers 55-inch, 65-inch, 75-inch, and 110-inch different sizes, and product technology highlights all present for us.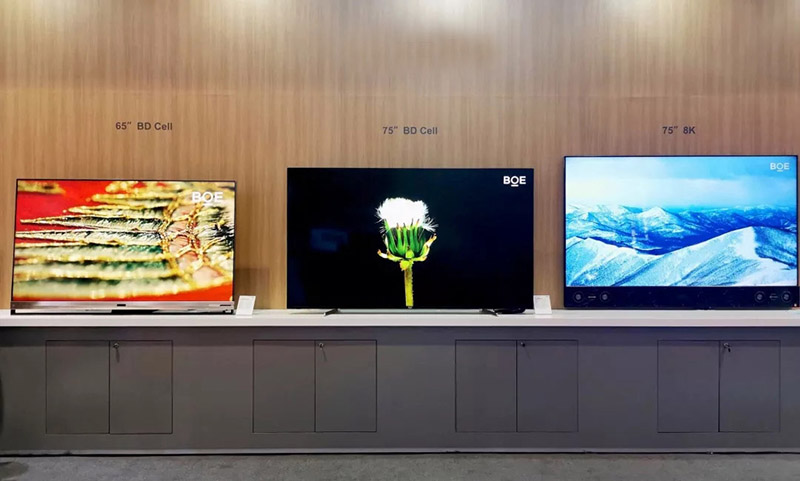 Among them, the 55-inch printing 4K OLED display uses the world's leading RGB full-print technology, with a contrast ratio of 1,000,000: 1, and an NTSC color gamut of 96.8%.
The 75 inch 8K ultra-high-definition display is equipped with BOE's self-developed BD Cell technology. It uses black and white and color double-layer Cell designs to achieve millions of micron-level light control. The unique grayscale performance makes the picture light and dark levels and colors more delicate.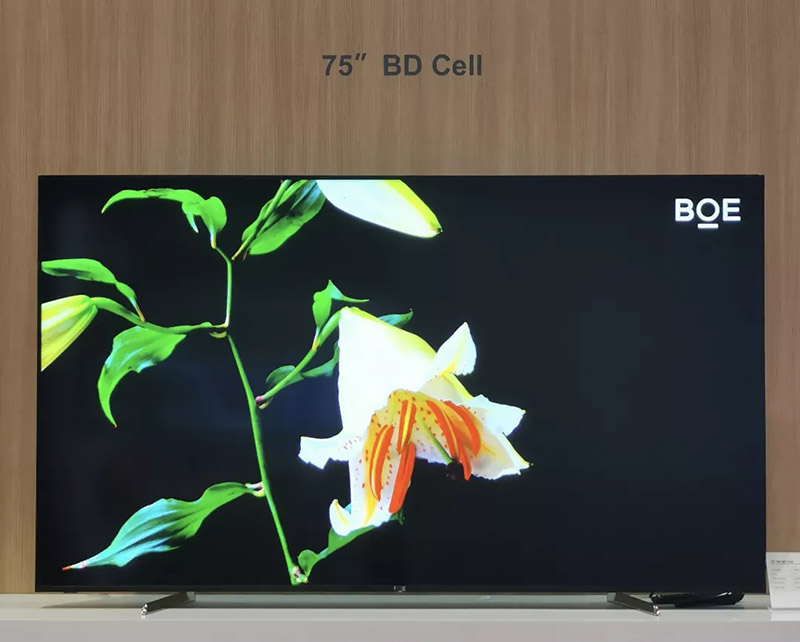 The "ultra-high-definition video broadcasting truck" parked on-site allows viewers in different places to experience the splendor of the scene simultaneously. BOE 8K Ultra HD shares exciting moments with audiences around the world with the ultimate visual experience.
In 2016, the Rio Olympic Games realized the first live 8K live broadcast in the history of the Olympic Games, using the 8K Ultra HD solution from BOE.
In 2019, the FIBA Basketball World Cup used the "8K + 5G" ultra-high-definition video broadcast truck for the first time to carry out the basketball World Cup broadcast experiment. It was also equipped with the BOE 8K broadcast-grade monitor product.
On the day of the celebration of the 70th anniversary of the founding of the People's Republic of China in 2019, during the solemn military parade in Tiananmen Square, BOE and Xinhua News Agency jointly realized 8K + 5G live broadcasts in multiple places from shooting, Even today, people can still feel the excitement in their hearts.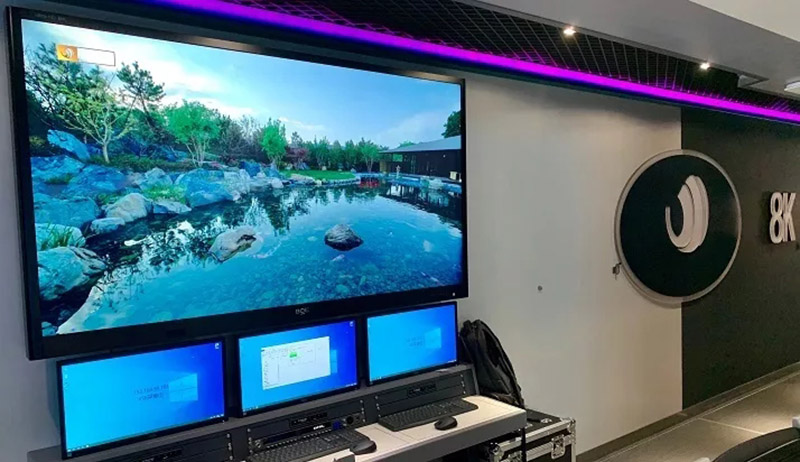 In addition, BOE also demonstrated 5644PPI Micro-OLED AR Glass products with ultra-fine pixel density and UHD VR splitter with a response speed of fewer than 5 milliseconds. Driven by 5G technology, it will bring better immersion to consumers Experience.
The issuance of 5G commercial licenses this year marks the official entry into the first year of 5G commercial use in China.
5G's ultra-wide bandwidth and ultra-low latency provide important technical support for the popularization and dissemination of 8K Ultra HD, and the rapid development of 8K Ultra HD has also greatly expanded the application fields of 5G technology.
The coordinated development of 8K and 5G will better empower more application areas such as smart transportation, smart security, smart education, and telemedicine, and bring people a smarter life.