LG, AUO interactive whiteboard has large size and ultra high definition image quality, and has a more detailed and accurate video display effect compared with projector type Interactive whiteboard.
LGD and AUO dominate the interactive whiteboard. Interactive whiteboard applications are becoming more popular and have grown rapidly in recent years.
LGD and AUO dominate the 65-inch, 75-inch interactive whiteboard market. At the same time, BOE is extremely competitive and is expanding its 65-inch and 86-inch interactive whiteboard applications.

The global interactive whiteboard main size is 65 inches and 75 inches, the total market share is 65%, the two panel suppliers are AUO and LGD. The 82-inch Samsung SDC has also grown significantly. The 65-inch market will continue to grow.
In addition to the LCD panel, the interactive whiteboard is also equipped with touch function. At the end of 2018, LGD developed the In cell IWB panel, covering 55-inch, 65-inch, 75-inch and 86-inch, integrating touch functions inside the panel.
To improve the image quality and touch sensitivity of the display panel, while achieving the effect of ultra-narrow borders. BOE is committed to developing a full optical bonding capacitive touch solution.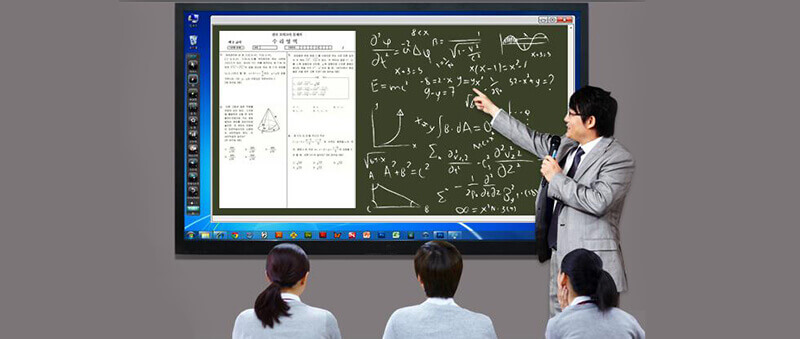 JFCvision's many raw materials come from LGD, BOE, AUO, these world-famous LCD screen brands, so it can ensure that the production of capacitive touch screen has very stable performance.
Another website of our company: LCD Panel, provides users with a very comprehensive original screen, including LGD, Samsung, BOE, AUO. If you are interested in the 65-inch, 75-inch touch-enabled whiteboard mentioned in the article, welcome to know the price with our sales manager.