For the touch screen, we all often see, for example, our current mobile phone screen, is a touch screen, the cinema self-service ticket machine, is also a touch screen, then what is the industrial touch screen?
We can think that the industrial touch screen is only a meticulous classification of the touch screen. The touch screen is divided into an industrial touch screen and a commercial touch screen, which are divided into 2 types.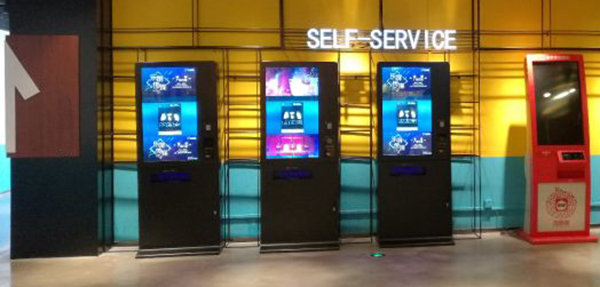 Commercial touch screen
Commercial touch screens are often seen. The self-service ticket machine of the cinema, or the touch screen on the ATM machine, and the self-service registration machine of the hospital, etc., all belong to the commercial touch screen, and their usage environment is mostly an ordinary environment.
Industrial touch screen
The biggest difference between industrial touch screen and commercial touch screen is that industrial touch screen is used in industrial environment. The environmental factors are more complex. For example, high temperature or low temperature in the factory, vibration, dust, etc., will have a great impact on the performance of capacitive touch screen. To use a capacitive touch screen in a special environment, you should use high-performance, well-protected products, which is our common industrial touch screen.
The industrial touch screen is a carrier for human-computer interaction interface used in special environments. Usually, we call the industrial touch screen HMI (Human Machine Interface) human-machine interface, which is the medium for information exchange between the system and the user, capacitive touch screen transforms information into a form acceptable to humans.
For capacitive touch screens, we use a human-computer interaction tool. When selecting, we should select the corresponding capacitive touch screen products according to the situation of the project and the requirements of the customers.