What is Tthe Teaching Function of The Interactive Touch Screen?
Capacitive touch screens can be applied to many different industries according to their own parameters. What are the teaching functions of interactive touch screen?
The interactive touch screen is not only simple to operate, but also functional and practical. It can effectively improve the efficiency of teaching and learning. It can also help teachers reduce the burden and make students learn more easily. And before we buy an interactive touch screen, we need to understand its function, we will introduce you to the function of the interactive touch screen supplied by JFCVision.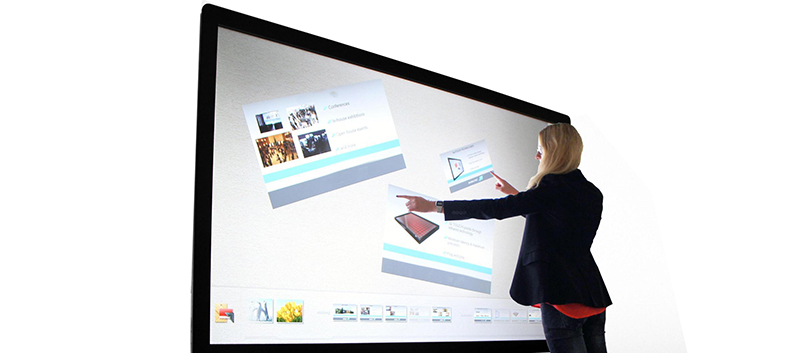 1. High-Resolution Display
The interactive touch screen has a good display effect, high brightness and contrast, high definition of the image, and does not hurt the eyes, and can satisfy the application of video and images. Moreover, the viewing angle is a full viewing angle, which can effectively avoid the problem of dead angles, can be seen at various positions, and can satisfy the viewing clarity of students in various regions.

2. Multi-Functional
The interactive touch screen integrates multimedia LCD high-definition display, computer, electronic whiteboard, audio playback, and other functions, which is very easy to use. And it can also interact vividly, real-time annotations, multimedia interactive presentations, more vivid, the user experience is more focused.
3. Comfortable Human-Machine Experience
The interactive touch screen allows you to write and touch directly on the screen with your finger, eliminating the need for a dedicated pen to enhance the experience between the human and the machine. And it supports multi-point simultaneous positioning and writing, and a variety of gesture recognition, which can be instinctively and naturally zoomed, rotated, and annotated, making the presentation more intuitive, the touch experience improved, conforming to the new trend of interactive touch, improve the flexibility of human-computer interaction.