touch screen kiosk is widely used in the retail industry, enabling users to streamline processes, reduce manpower and provide better customer service.
From a retail perspective, touch screen kiosk is used to make advertising more attractive and beneficial to customers. Therefore, retail touch screen kiosk is gradually replacing traditional retail stores.
With the touch of a finger, these touch screen kiosks can provide consumers with information and services. By using retail touch screen kiosks, customers can find nearby stores, compare similar products online and find it at a lower price.
In order to sense the touch, a protective layer, touch sensor and other components are used in the touch screen kiosk. Depending on the type of screen, touch screen monitors usually use fingers or stylus to work.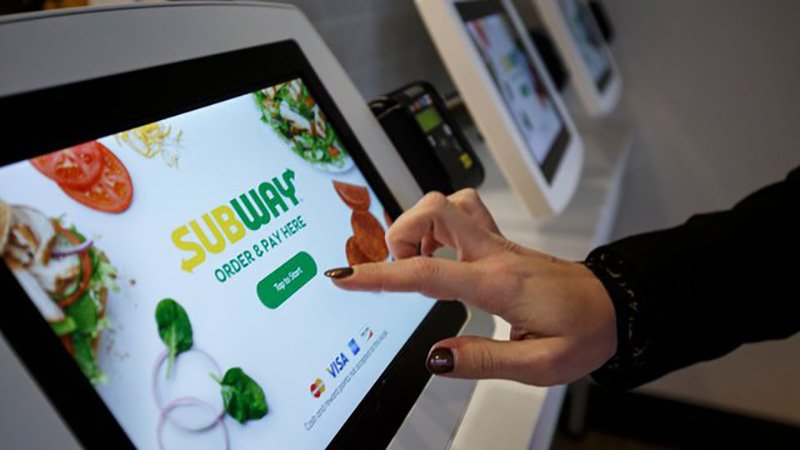 Touch sensors provide a wide range of applications for a variety of industries, including gaming, transportation, POS devices, ATM, retail signage, media players, personal computers and laptops.
Due to the increasing attractiveness of the Android platform and iPad in the retail industry, it is expected that the touch screen kiosk market will grow at a considerable rate during the forecast period. One of the biggest benefits of touch screens is the intuitive interaction between the user and the device.
Therefore, touch screen manufacturers around the world are working on touch screen technology.
The global retail touch screen kiosk market is mainly driven by factors such as the increased use of touch screen devices, increased consumer spending on electronic devices, ease of use, and increased efficiency of these devices.
With the advancement of technology, retail touch screen kiosk is becoming more and more advanced. However, due to the high cost of raw materials, the production cost of retail touch screen kiosk is increasing, which is a major obstacle to global market growth.
To survive in a highly competitive environment, retailers are looking for new ways to attract or retain existing customers. As a result, overall growth in global markets has improved.
Some of the major trends in the global retail touch screen kiosk market include multi-touch technology in touch screen solutions, which are expected to increase user experience and increase the growth rate of the global market over the forecast period.
This is another advantage of touch screen technology. Due to the use of multi-touch panel technology, users are increasingly attracted by touch screen monitors. This encourages manufacturers to focus on the development of multi-touch screen functions for touch screen monitors.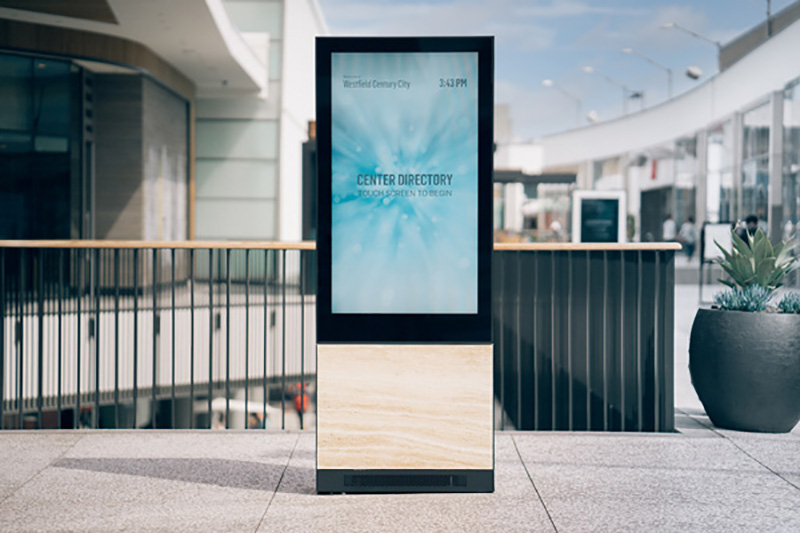 The global retail touch screen kiosk market can be segmented based on technology, application and geographic location.
Based on technology, the market can be divided into infrared technology, capacitor technology, acoustic technology, resistance technology, optical technology and embedded technology. Capacitive technology can be further divided into projected capacitive technology and surface capacitive technology.
Acoustic technology can be further divided into dispersive signal touch, surface acoustics, wave acoustics, and pulse recognition. Among all technologies, capacitive touch technology and resistive touch technology are expected to dominate the global retail touch screen monitor market.
In addition, the application areas of the global retail touch screen monitor market can be divided into bank kiosks, signature capture, self-service centers, check-in / check-out kiosks, portable devices and point-of-sale devices. The geographical diversification of the global retail touch screen kiosk market includes North America, Europe, Asia Pacific, the Middle East and Africa, and South America.