New product | 43 inch large capacitive touch screen brings us technology life
JFCVision launched a new product on November 30 this year, a 43 inch large capacitive touch screen. Compared with the previous capacitive touch screen of JFCVision, the new product is equipped with a larger touch screen, which has a wider field of view and also provides more possibilities for interaction.
With the advancement of technology and the advent of the 5G era, more industries have opened up immersive consumer experiences. Large capacitive touch screens have slowly begun to replace traditional advertising machines and shine in different industries.

Financial industry:
The large capacitive touch screen is used for business inquiries and related information display, which not only saves labor time in the business hall, but also provides a self service channel for consumers waiting for business, and wealth management advertising also has a precise display platform.
Business hall:
Compared with the financial industry, the communication business hall focuses on promoting its own products. For business inquiries and product promotion, the large capacitive touch screen can provide more flexible display methods according to different users.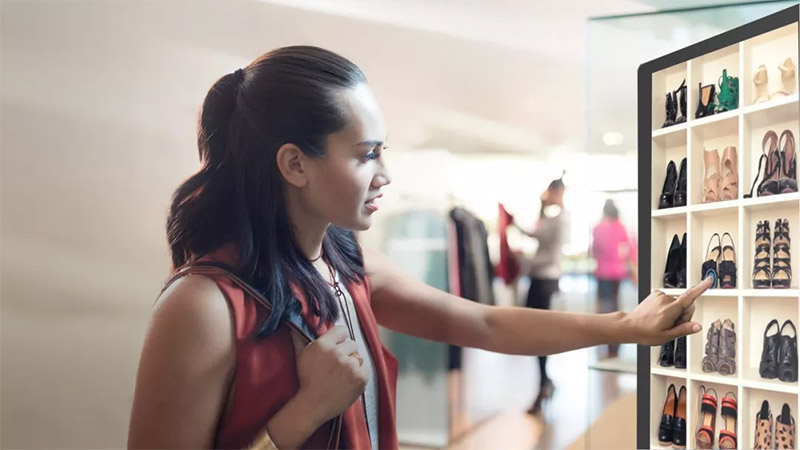 Large shopping malls:
Large capacitive touch screens are most commonly used in shopping mall navigation. Applications such as promotional product promotion and other product inquiries can also be integrated into the large capacitive touch screen for display.
Large scale theater:
Large capacitive touch screen is used for the display of film and television lastest information and the playing of movies. It uses the free time of the users in the rest area to push more valuable messages, and gain potential customers while improving the sense of theater technology.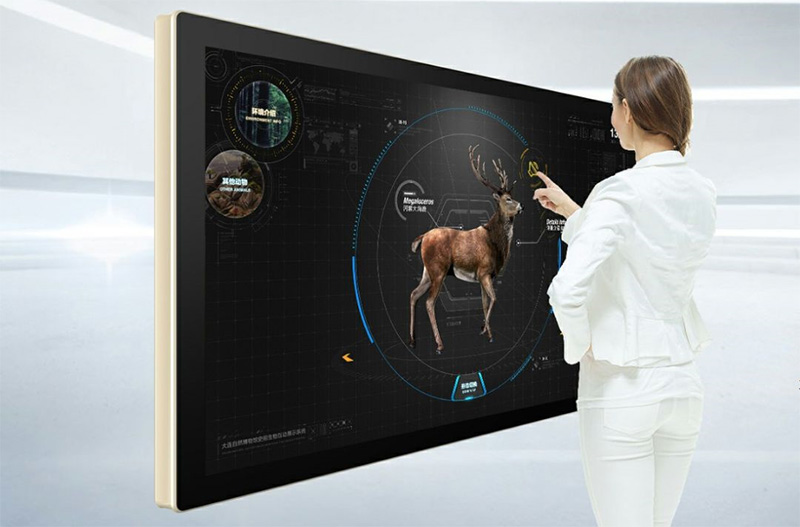 Catering industry:
At present, there are many restaurants in the market, such as KFC, McDonald's, etc., using all-in-one capacitive touch screen to order food. Not only has the restaurant's manual efficiency been improved, but it can also show promotional packages and increase the unit price of customers.
In addition to the above industries, there are many applications that can be used.
Compared with the traditional advertising machine industry, the large capacitive touch screen can more vividly display the promotional content and play a good effect in interaction!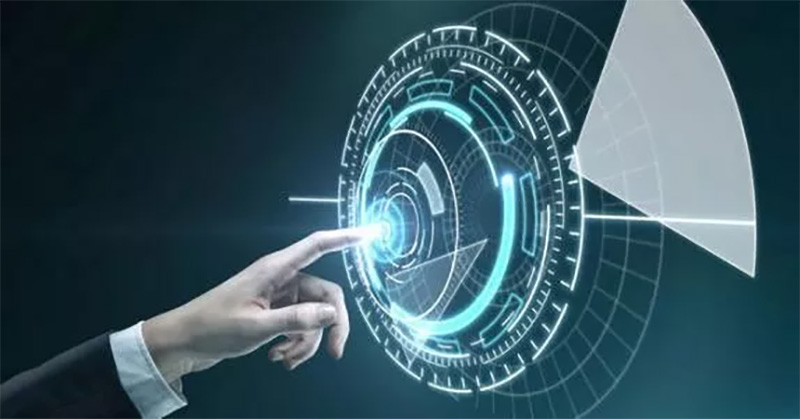 JFCVision large capacitive touch screen, adopts industry-leading technology, supports a variety of gesture touch, responsive, touch stable and no dead angle. The accuracy is up to 99%, and the operation is more free.
Using projected capacitive touch positioning technology, 3ms fast response, far faster than human reaction speed. Industrial-grade panel, stable operation, low power consumption, fast heat dissipation, and long life. Support continuous work 24 hours a day.