More and more digital signage are now using ultra high definition display technology. If your business is looking for new interactive digital signage for business, you could consider using a 4K (3840x2160) display, or an 8K display.
Of course, the current 8k resolution monitor is mainly used in the TV industry, while the commercial interactive digital signage is gradually popularized with 4K touch screen monitor, while 8K is also being used in the market.
Future trends will move toward higher and higher display resolutions. We will share our views and help you understand the application of 4K touch screen monitor and 8k resolution monitor.

Offline Brand Stores and Retail Stores:
When we go to a shopping mall shopping or a large retail store shopping, we are not only attracted by the wide variety of commodities, but also stopped by a cool video advertisement playing on a large 4K touch screen monitor.
4k (3840*2160) or 8K(7,680x4,320) resolution can make the product lifelike, so that visitors can learn more about the product information in a pleasant visual experience, and produce an impressive impression on the product in the advertisement.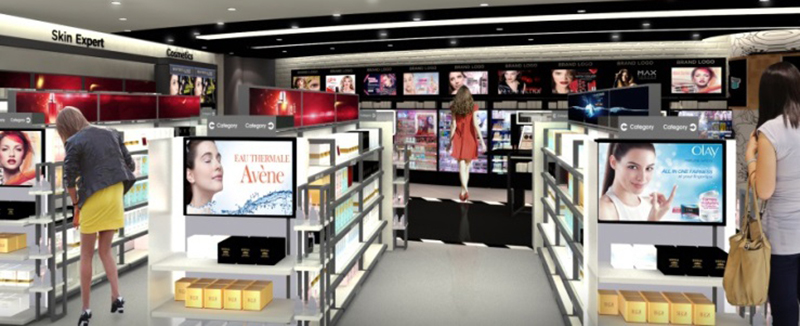 Company Meeting Room:
When we used to use the projector, we needed to turn off the light in every meeting to see the projected content clearly.
Sometimes It was easy to fail to see the presentation presented in the meeting due to the strong light, or even present a blurry image in front of our eyes, which always annoyed us.
If you consider using a 65 inch high-brightness touch screen monitor in the conference room? The conference presenter is able to clearly present the presentations he has prepared on the 4K touch screen monitor.
Especially when it is necessary to display important data charts, it is crucial to have a clear display effect. Large-size, high-brightness, 4K touch screen monitor are also less susceptible to light.
In the meeting, you can directly touch the entire display with your finger, which is simple and convenient.
In addition, you can use the 4K touch screen monitor to participate in remote video conferencing, without worrying about the problem of not clearing the image, which can greatly improve work efficiency, and also enable employees to have a very comfortable working environment.

JFC Supplies Commercial Large-Size 4K Touch Screen Monitor :
65" 450nits 3840 x 2160 4Ktouch screen monitor for indoor meeting rooms
32" 700nits 3840 x 2160 4K touch screen monitor for retail stores